Spring seasonal allergy treatmentS for dogs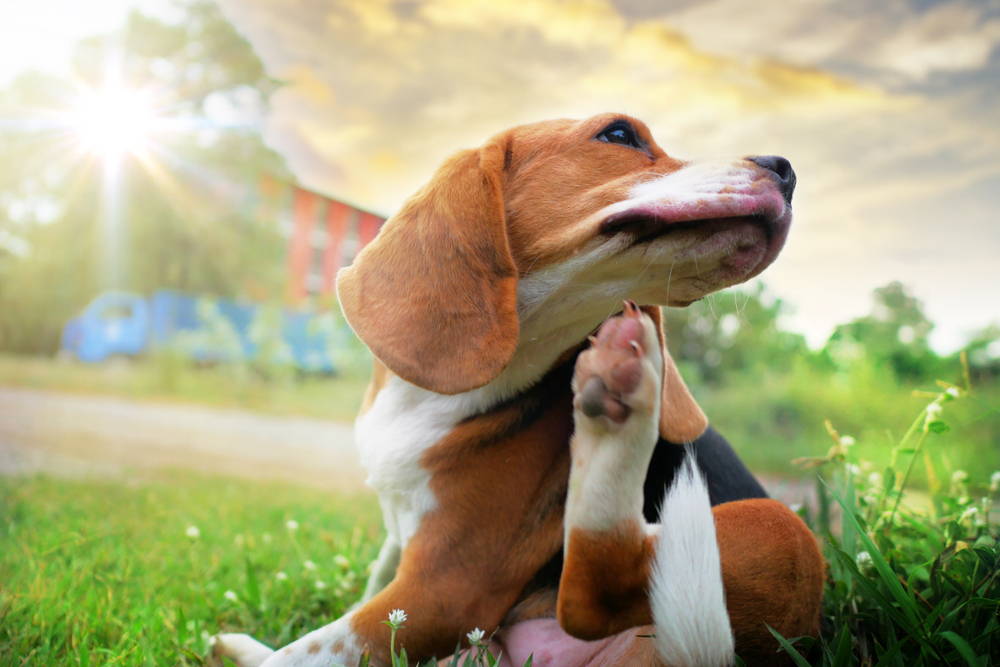 'Tis the season to tame itchy allergies! We've covered the basics of spring allergies and what they look like; now it's time to spotlight the best seasonal allergy treatments for dogs! We'll explain when to use them and which ones might be right for your pet before covering the top-offending allergens that put the ouch in your dog's itch!
Effective spring allergy treatments for dogs
If your dog is struggling with signs of spring allergies, you're probably wondering which seasonal allergy treatment for dogs can help their symptoms. But before you start looking for a 'miracle cure,' it's important to know one thing: allergies can't be completely eliminated. The best thing you can do is to support your dog as they deal with indoor and outdoor allergens.
There are five ways to support your dog during spring allergy season:
First, you can try limiting your pet's exposure to allergens. As we mentioned before, you can't completely remove them, but you can take steps to limit your dog's exposure. That could entail vacuuming and dusting your home more frequently, running an air purifier, or landscaping your yard to remove offending allergens.
Remember that most pollen travels on the wind or gets released when it rains, so don't count on kicking allergens to the curb any time soon!
Give a daily dog allergy supplement
One of the best ways to stay ahead of seasonal allergies is to give your dog a once-daily allergy supplement. You don't need a prescription for dog allergy supplements, but it's still important to tell your veterinarian which supplements you give your pet during routine checkups.
Dog allergy supplements feature ingredients with natural antihistamine properties like quercetin, which is often touted as "nature's Benadryl," and higher-quality ingredients likeSome bovine colostrum to calm the immune response and combat allergic itching. They also contain high-quality fatty acids which work to reduce inflammation and restore the barrier function of the skin, making it less prone to irritation by allergens and secondary infection.
Try allergy medications for dogs
In more severe cases, an oral anti-itch or dog allergy medication can be a good way to reduce dogs' allergy symptoms and discomfort. Your veterinarian might prescribe an antihistamine like diphenhydramine (brand name Benadryl®) or cetirizine (brand name Zyrtec®), or an anti-itch medication like oclacitinib (brand name Apoquel®) or Lokivetmab (brand name Cytopoint) for your dog's allergies. Your veterinarian will help choose the best medication for your pet!
Topical dog allergy treatments can include gentle hygiene wipes and anti-itch sprays designed to address the itching and discomfort triggered by seasonal allergies. During the height of allergy season, wipe down your dog's face and paws after they come inside from playing to remove surface allergens from the skin and fur. Even if your dog isn't outside for long, you can give itchy areas a spritz with an anti-itch spray for quick relief and to disinfect the skin.
Give dogs a soothing bath
While dog allergy supplements and topical treatments can be a boon for itchy skin, a good old-fashioned bath is the best way to remove irritating allergens from your pet's skin. Quality shampoos can also restore essential moisture, which is important for improving the protective barrier function of the skin.
The best medicated dog shampoos for skin allergies should include soothing ingredients like aloe vera and oatmeal, with added relief from active ingredients like pramoxine to address pain and itching in inflamed skin.
Signs of seasonal allergies in dogs
Dog seasonal allergy symptoms can pop up quickly and cause your dog lots of discomfort and irritation. The most common areas of skin to show signs of allergic irritation include the muzzle, around the eyes, between the toes, in the armpits, in skin folds, on the abdomen, and around the groin. If your dog has allergies, they might exhibit some or all of the following signs:
Excessive itching and scratching
Licking or chewing paws
Chewing the skin
Bald patches in the fur
Areas of skin that appear raw, red, or bloody
Red, flakey skin in sensitive areas listed above or elsewhere
Itchy ears
Itchy, runny eyes
Swelling of the face, lips, earflaps, or eyelids
Sneezing
While seasonal allergies most commonly present as itchy or inflamed skin, different types of allergies can cause a variety of allergic reactions.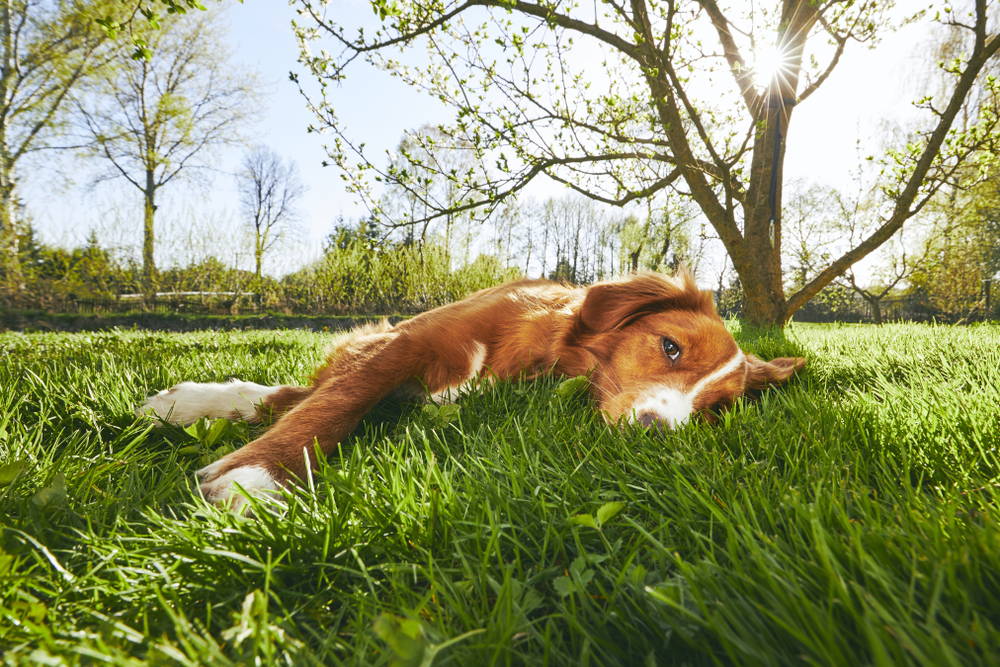 Which seasonal allergens are active in spring?
When it comes to dog seasonal allergies, home remedies can be a big help––but which specific allergens is your pet battling? Take a look at these top offenders!
Different regions of the United States will have different or more prevalent tree pollen allergies than others, but the most common pollen-producing trees include acacia, ash, beech, catalpa, elm, hickory, juniper, mulberry, oak, olive, pecan, sycamore, and walnut. Tree pollens are at their highest in the months of February-May.
Only a few grasses are responsible for the troublesome allergies we see in spring. The top-offending pollen-producing grasses include Bahia, Bermuda, fescue, Johnson, Kentucky blue, orchard, ragweed, ryegrass, sweet vernal, and Timothy. Grass pollens are at their highest in the months of April-June.
In addition to the seasonal allergens that appear in spring, your dog could also face run-of-the-mill allergens that are present year-round. These common allergens include flea and food allergies and should be discussed with your veterinarian whenever they pop up. Everyday allergens such as dust and dander can also make your pet's allergy symptoms worse.
Now that you know which allergens are present during the spring season, it can help you prepare for your pet's allergy symptoms every year. Climate change has extended most of the allergy and pollination seasons, meaning your pet's allergies may not go away any time soon––but with these vet-approved tips, you can make allergy season much more comfortable for your furry friend!
Learn more about seasonal allergies in pets from Dr. Joya Griffin!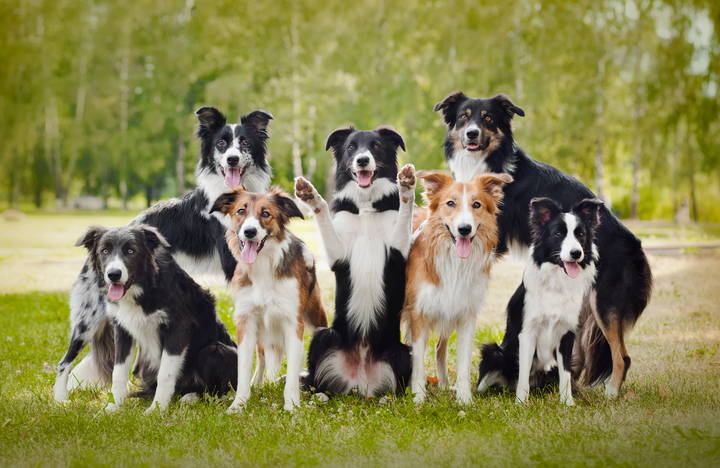 Sign up for exclusive deals, curated pet tips from veterinarians, and product launches!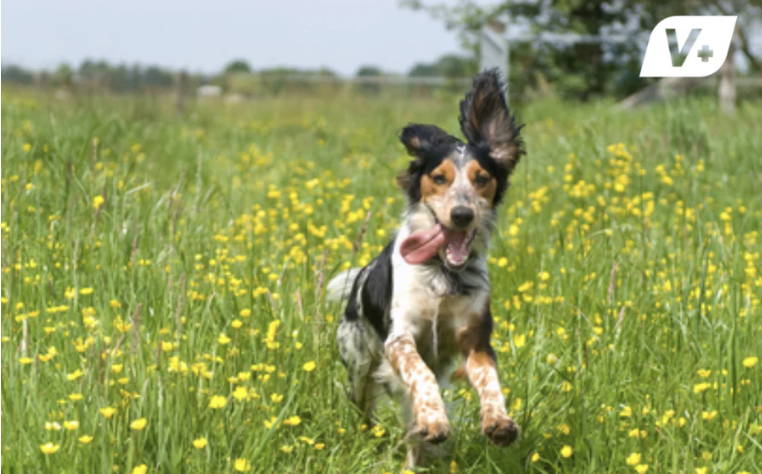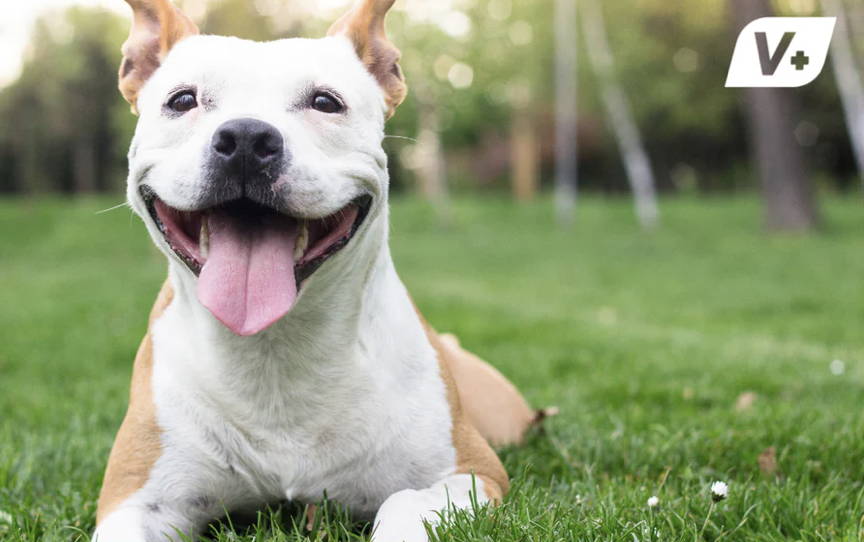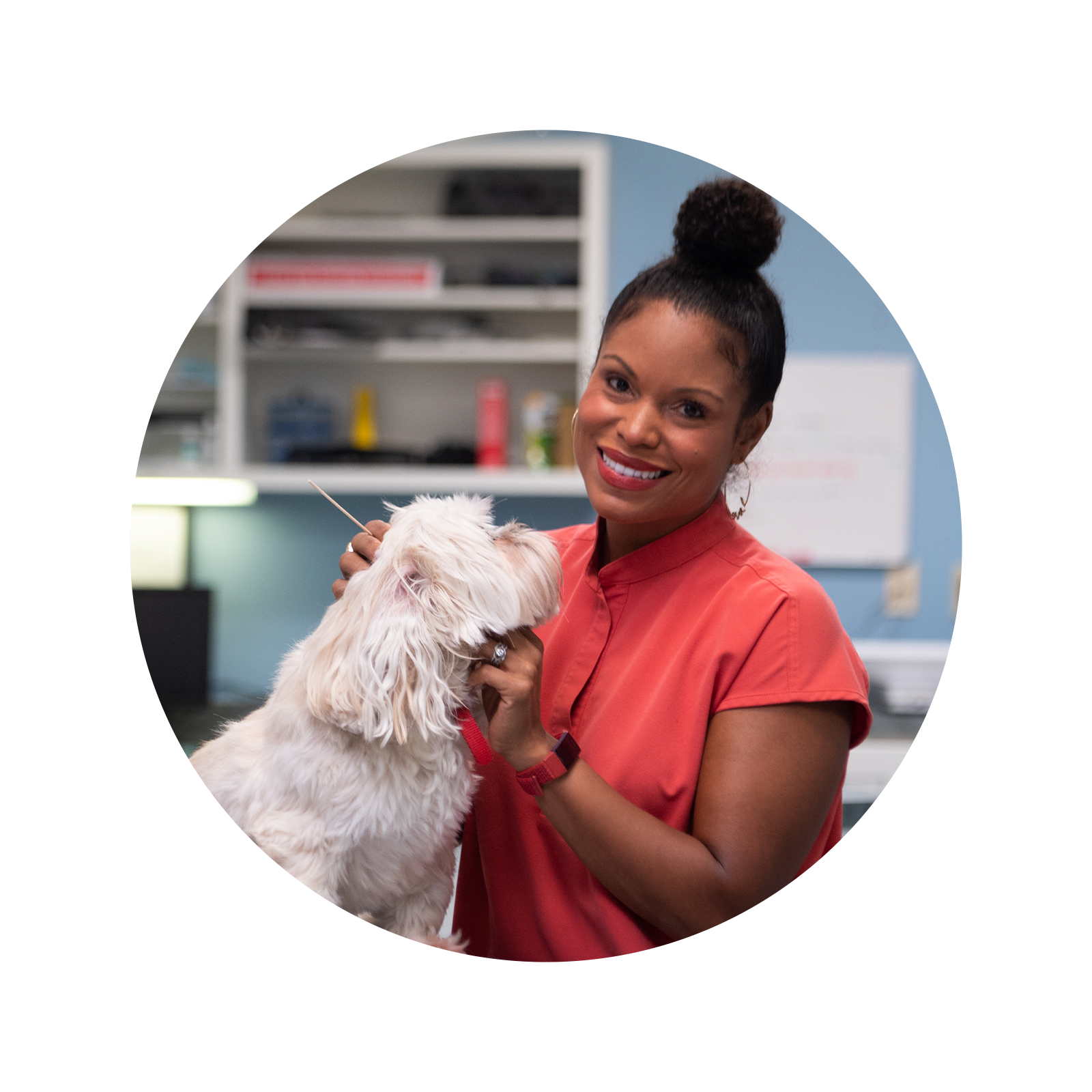 DR. JOYA GRIFFIN, DVM, DACVD
Dr. Joya Griffin is an Ohio native and graduated from Cornell University College of Veterinary Medicine. She has a special interest in fungal and immune-mediated skin diseases as well as feline and equine dermatology. Dr. Joya always strives to care for her patients as if they are her own pets and loves building long-lasting relationships with their pet parents. Dr. Joya also stars in the Nat Geo WILD television series, "Pop Goes the Vet with Dr. Joya," which highlights the challenging and mysterious cases she encounters in veterinary dermatology.
Follow us on social for pet tips from vets, new product launches, and giveaways!