WE're celebrating 10 years
of helping pets thrive
July 2022 | BY: Dr. JAMES BASCHARON, DVM
Are you and your pet ready to party?! We're celebrating our 10th anniversary with a little reflection (and of course, a few gifts). Join us as we glance at where we've been, where we'd like to go, and what you can expect if you come along for the ride. Oh, and we've got a little something for you in store–keep reading to learn more!
10 YEARS OF HELPING PETS THRIVE
10 years ago, veterinarian Dr. James Bascharon took a leap of faith. He had a thriving veterinary practice that he loved, but wondered if there was more he could do for pet families.
The creation of Glandex®–from his home kitchen–was just the beginning of this pursuit. Dr. Bascharon used his expertise to decode a common concern plaguing his patients: anal sac disease. "The only other preventative measure was to recommend adding fiber to the diet, which is only marginally effective," says Dr. Bascharon. "Glandex was the first product specifically developed to support anal gland health, and finally gave pet parents a convenient way to help their pets at home."
And help them, he did; Glandex was the first product made by Vetnique, the pet care company founded by Dr. Bascharon in 2012. Glandex is now recommended by vets across the globe, holds the title of best-selling chew for anal gland health, and has since established Vetnique as a trusted source for pet parents. We bond with pet families over the belief that pets are part of our family, and deserve to thrive.
We've been busy during the past decade! We could have stopped at Glandex, but we went for a complete nose-to-tail approach to pet care products. Dr. Bascharon's expertise and passion for pet wellbeing was our driving force. The result? A solution for each of the most common concerns of pet parents.
"By expanding our portfolio," says Dr. Bascharon, "we're doubling down on our mission to help pets live happier, healthier lives and truly thrive. With vet-recommended products, we aim to solve key issues that pet parents may face with their pet."
From butt-scooting to pet anxiety, we seek to support pet families in just about every aspect of their pet's health:
Phew… We told you we've been busy! So did we celebrate 10 years of advancement in holistic pet care? By rewarding pet families of course!
HOW WE CELEBRATED 10 YEARS
Celebrating our 10th anniversary wouldn't be any fun without you and your pets! Since helping pets thrive is what we do best, we gave away something special: our Thriving Pup Pack. This bundle of goodies came stocked with a 1-month supply of Vetnique chews and a custom Yeti® dog bowl. Only the best stuff for your pet is included:
Custom Yeti® dog food bowl (dent-proof, scoot-proof, and rust-resistant)

Petbliss Calming & Behavior Supplements (30pc)

Activebliss Hip & Joint Soft Chews (30pc)

Gulpz Pill Hiding Probiotic Treats (30pc)
PUTTING THE VET IN VETNIQUE
So how did our 10-year journey begin? Vetnique Labs CEO & Founder, Dr. James Bascharon, always knew he'd become a vet. His veterinarian father immigrated to America from Egypt, seeking the American Dream that would provide a better life for his family. Dr. Bascharon grew up watching and learning about pet health in his father's exam room, seeing firsthand the impact proper care could have on families.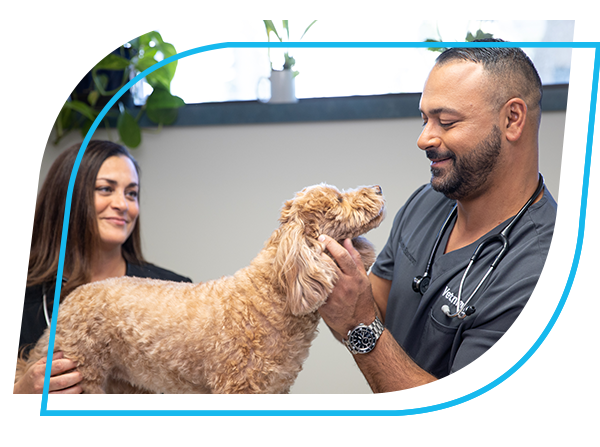 "The story of Vetnique really began in my early childhood days, when I realized that what I wanted most was to care for animals. Seeing the impact that my father was having on pet families and our community was inspiring; I'd often join him in the exam rooms as his assistant, admiring the effect he had on his patients and their families. I realized that was the career path and purpose I wanted to pursue."
Dr. James Bascharon, DVM

Following in the footsteps of their father, both he and his sister became vets; but Dr. Bascharon knew there was more to be done for animals and their families. "Once I was a practicing vet myself, I saw firsthand how many pet health issues could be prevented through proper nutrition and supplements. It occurred to me that I could make a meaningful impact on pet health and pet families, perhaps moreso than as a vet alone."


Next came the creation of Glandex, and the rest is history. We're always cooking up new ideas for family pet care solutions, and Dr. Bascharon sees it as the key to helping more pets worldwide. "It's about continuing to do what we do best, which is solving common pet health problems in a unique way: through the lense of a veterinarian. We're excited to propel the pet industry forward with better, more innovative health products that are convenient for any pet family."
Aside from formulating new vet-recommended goodies for your pet, what else have we been up to lately? Our latest addition doubles down on putting the "vet" into Vetnique—a Vet Advisory Board of 5 well-known and trusted veterinarians.
This team of experts serves to inform Vetnique pet parents on best practices and tips for optimal pet health. Our experts are passionate about pets, with expertise ranging from dermatology to holistic health. Pet parents can access this information for free through the
Vetnique Pet Health Tips blog
, email newsletter, and social channels.
Putting the Vet in Vetnique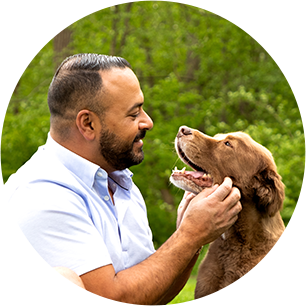 Dr. James Bascharon set out on a mission ten years ago to create a pet supplement company unlike any other. After realizing there was no solution for pets with anal gland issues, Dr. Bascharon set out on a research mission to create a supplement specifically for this problem. After years of research, multiple patents, and collaboration with top industry professionals, Glandex® is now a veterinary renowned solution for pets with anal gland issues. This journey proved that with the correct nutritional supplementation, pets could lead healthier and happier lives. Vetnique Labs® continues with an innovative veterinary mindset and approach to help make a long-lasting impact on the health and well-being of millions of pets.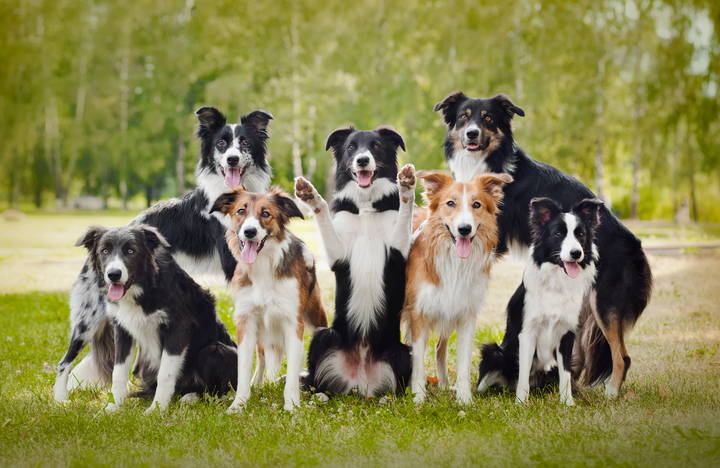 Sign up for exclusive deals, curated pet tips from veterinarians, and product launches!
Pet Parents are Also Reading...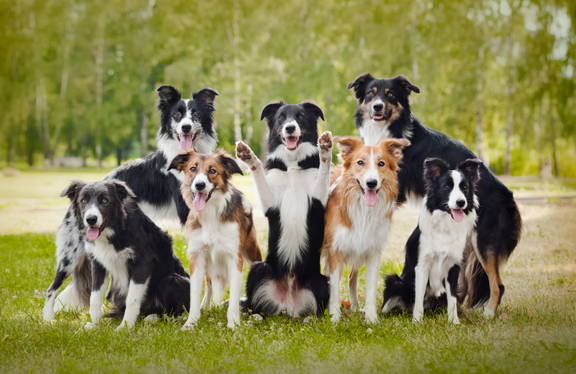 Sign up for exclusive deals, curated pet tips from veterinarians, and product launches!