Daily Health & Wellness for Dogs
Optimal Daily Dog Health & Wellness: The Power of Natural Supplements
Can vitamins & supplements improve your dog's daily health?
What can you do to support your dog's overall health & daily well-being? Can vitamins & supplements improve your dog's daily health? Vitamins and supplements for dogs can help fill nutritional gaps in your dog's diet, making them a beneficial addition to their daily wellness routine. Join us as we explore the benefits of vitamins for dogs, natural dog supplements, and more.
Discover the Extraordinary Benefits of Natural Supplements for Daily Health and Wellness for Dogs
As more humans embrace the benefits of natural supplements for their own dietary needs, we've started realizing that the same natural ingredients could have similar benefits for our pets! Natural dog supplements and other canine wellness products contain essential nutrients for dogs, but without the artificial additives. It's a win for our conscience–knowing we're buying the best for our furry companions–and most importantly, it's a win for our pets' health.
So what does it mean to be a natural dog supplement? In simplest terms, it's a dietary addition meant to support dog overall health and wellness that's made with no artificial ingredients.
A natural dog supplement should be:
Free of artificial flavors

Made with grown, raised, or harvested ingredients
This is compared to regular or 'conventional' dog supplements, which are usually:

Made with artificial colors (FD&C dyes, etc.)

Made with artificial additives

Made with artificial flavors

Processed with synthetic solvents

Made with synthetic preservatives
Think of it this way: natural supplements simply leave out ingredients that could get in the way of good ingredients meant to support your pet's health and well-being.

So how can natural dog supplements and other vitamins for dogs support holistic dog health? Let's explore a few of the best dog vitamins, natural ingredients, and dog supplements you should know about next time you go shopping for Fido.
If you're looking for natural dog supplements for your pet, be sure they meet these criteria.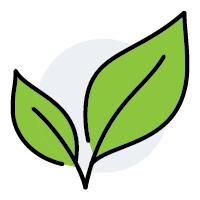 Free of artificial flavors

Made with grown, raised, or harvested ingredients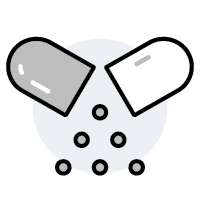 Made with artificial colors (FD&C dyes, etc.)

Made with artificial additives

Made with artificial flavors

Processed with synthetic solvents

Made with synthetic preservatives
Enhancing Canine Vitality and Brain Function with Taurine
Is taurine good for dogs? Is taurine bad for dogs? If you're a dog parent, you're probably familiar with this debate––but the answer isn't exactly simple. Whether shopping for natural dog supplements or dog multi-vitamins, taurine will probably come up in your research.
Taurine is an amino acid that most animals–cats being the notable exception–produce in their brain, heart, eyes, muscle tissues, and other organs. It helps break down fats from food as it's digested in the body, making it essential for nutrient absorption in dogs. It also has benefits for antioxidant defense, circulation, ocular (eye) health, and more. The bottom line? Taurine is important for every dog!
So if dogs and other animals can produce taurine on their own, why do we need taurine supplements for dogs? That's because dogs need to eat sulfur-based amino acids from certain foods, specifically animal proteins, in order to produce taurine in their own bodies.
Before World War II, dog food was little more than canned meat. But when the military needed more metal for the war effort, dog food was adapted to reduce the need for cans. This led to the creation of dry kibble that was easy to store in bags.
In order to make kibble, dog food formulas had to be made into a dough. The dough had to be soft enough to be processed by extruding machines, which meant reducing the amount of meat and upping the amount of fillers like grains and starches. Before long, concerns grew that the new dry kibbles, which now contained less meat, didn't offer enough taurine for dogs' diets.
It's true that some dogs, depending on their age and breed, might produce less taurine in their bodies and therefore need more taurine from their diets. But as long as a dog is getting enough taurine supplemented from their diet–usually through animal proteins–most breeds don't have to worry about taurine deficiencies.
If you think your dog might be taurine-deficient, talk to your veterinarian about adjusting their diet or adding a taurine supplement for dogs.
Promoting Muscular and Joint Health in Dogs with Egg Shell Membrane
In order to promote your dog's best health, you'll need to stay up to date on the best supplement options for dog muscular and joint health. Dog mobility can make or break your dog's daily comfort and quality of life, so even if your dog isn't showing signs of joint issues, it's always the right time to support their musculoskeletal health.
When it comes to shopping for hip and joint dog supplements or mobility vitamins for dogs, there are a few popular options. Glucosamine, Chodroitin, and MSM are just a few of the standard ingredients with a strong clinical track record for supporting joint and connective health in dogs. In recent years, pet parents have become more familiar with natural options like Boswellia Extract and, most notably, Egg Shell Membrane.
You might be thinking, "can you really use egg shells for dogs' joint health?!" It's not as simple as feeding your dog egg shells (though if you do, just make sure they're cooked or boiled first). Egg Shell Membrane benefits are found in the thin material found on the inside of the eggshell, called the membrane. It contains beneficial nutrients that can help support your dog's joint mobility:
Collagen for cartilage health

Glycosaminoglycans (GAGs) for cellular health

Egg white proteins for muscle growth

Egg shell proteins for relief from joint stiffness
Many hip and joint supplements for dogs will have a combination of ingredients like Egg Shell Membrane, Glucosamine, and more. When it comes to glucosamine supplements for dogs, you can talk to your veterinarian when considering how much glucosamine for dogs to take every day or follow the recommended dosage by weight on the label.
Promoting Healthy Skin and Coat
Keeping your dog's skin and coat healthy starts on the inside. In order to give your pet glossy, healthy skin and coat dog food, dog skin and coat supplements, and vitamins are often needed. So where should you start?
Before we dive into the best dog skin and coat supplements, let's cover what it is skin and fur do for your dog, and why they're so important to maintain (aside from good looks):
A dog's skin serves as a crucial protective barrier against external elements such as bacteria, allergens, and environmental pollutants. The skin's outermost layer, called the epidermis, acts as the first line of defense. It prevents the entry of harmful pathogens (e.g., bacteria) while locking in essential moisture. A healthy coat, consisting of hair or fur, further shields the skin by minimizing direct exposure to damaging UV rays.
Regulation of Body Temperature
The skin and coat also play a pivotal role in regulating a dog's body temperature. A dense and healthy coat acts as an insulating layer, providing warmth in colder climates. Conversely, in warmer environments, the coat helps prevent overheating by allowing air circulation and helping heat escape. This natural temperature regulation is essential for a dog's comfort and overall well-being––especially in warmer climates!
A dog's skin and coat condition often act as visible indicators of their internal health. A dull, dry, or flaky coat may suggest an underlying nutritional deficiency or an imbalance in essential fatty acids. Conversely, a shiny, lustrous coat reflects a well-nourished and healthy dog. Additionally, issues like excessive shedding, itching, or hot spots could be signs of allergies, parasites, or other skin conditions that require attention.
Wondering how to improve a dog's skin and coat? Some studies suggest that dog skin and coat supplements can help. These specialized supplements are formulated with essential nutrients such as omega-3 fatty acids, vitamins (like vitamin E and biotin), and minerals (such as zinc and copper) that contribute to a healthy skin barrier, promote hair growth, and reduce inflammation.
More beneficial skin and coat vitamins and nutrients include:
Vitamin E – An antioxidant that helps protect cells from oxidative damage caused by free radicals; promotes healthy skin and coat, supports the immune system, and aids in cell function in dogs.

Biotin – Also known as vitamin B7; beneficial for healthy skin, coat, and nails in dogs; supports metabolic function and contributes to overall vitality.

Omega Fish Oil – Omega fatty acids, EPA & DHA support skin moisture levels while promoting a smoother, silkier coat.

CoQ10 – Supports immunity and overall skin health by naturally defending against the harmful effects of free radicals.
Many of these dog vitamins and supplements can help fill in the gaps in a dog's diet by addressing deficiencies that might cause the skin and coat to appear dull, dry, or generally less-than-healthy.
Boosting Immunity with Natural Ingredients
A robust immune system is essential for keeping dogs healthy and helping them fight off infections and diseases. By incorporating certain natural ingredients into their diet, we can help provide valuable immune boosters that support their overall well-being. So which dog immunity supplements and vitamins can you turn to when looking to support your dog's immune system?
The Green Lipped Mussel is a bivalve mollusc that contains a unique blend of omega-3 fatty acids and antioxidants that help reduce inflammation and support immunity.
As an antioxidant, vitamin C helps boost the immune system and protects cells from damage. ​​Unlike humans, dogs can actually make their own vitamin C! So, while it's not an essential nutrient for every dog, keep in mind that natural vitamin C production reduces with age. So if you have a senior dog age 7 or older, it's good to provide your dog with a vitamin C supplement.
Gut health plays a crucial role in the immune system, and probiotics like Lactobacillus can significantly contribute to healthy dog digestion. These beneficial bacteria help maintain the balance of gut flora, which is essential for proper nutrient absorption and immunity. Adding a high-quality dog probiotic supplement can help support not just their immune system, but overall well-being.
Selenium is a trace mineral that acts as a powerful antioxidant in the body. It helps neutralize harmful free radicals, which reduces the risk of cellular damage. Selenium also supports the production of antibodies and plays a vital role in the immune response. Foods like Brazil nuts, fish, and lean meats are good sources of selenium, but it's important to consult your veterinarian to find the proper dosing for your dog's specific needs.
Every dog is unique, and their specific dietary needs will vary. Consulting with a veterinarian can be helpful for determining which dog supplements and vitamins will be a good fit while helping boost your dog's immune system.
10 Factors for Canine Health
Adding supplemental vitamins to your dog's diet can help support their overall health and wellness.
Muscular and Joint Health
Muscular and Joint Health
Unlock Your Dog's Full Potential with a Daily Health & Wellness Routine
Your furry friend deserves to live their happiest, healthiest life. By starting a daily health and wellness routine for dogs–and with the right combination of care, dog supplements, and essential vitamins for dogs–you can make a positive impact on your pet's overall well-being. Let's explore how you can create a routine that will improve your dog's health and enhance their vitality.
A key pillar of your dog's health is a balanced diet. Provide them with high-quality, nutrient-rich meals that cater to their specific needs. A well-rounded diet, packed with essential proteins, carbohydrates, and healthy fats, will keep them energetic and well-nourished.
Physical activity is fun and essential for your dog's well-being. Incorporate regular exercise into your dog's routine to maintain a healthy weight, promote cardiovascular health, and boost their overall vitality. A mix of walks, playtime, and interactive games will keep them happy and active through every stage of life.
Mental exercise is just as important as physical exercise. Engage your dog's mind with puzzle toys, obedience training, and interactive play sessions. Mental stimulation promotes cognitive health and prevents boredom (which is especially helpful for senior dogs), leading to a happier, more contented canine companion.
Regular grooming sessions are an excellent opportunity to bond with your pup while keeping them healthy. Brush their coat to remove loose hair, reduce shedding, prevent matting, and promote a shiny, lustrous coat. Additionally, regular checks for ticks, fleas, or skin irritations will help maintain their overall well-being.
Proper hydration is vital for your dog's health and vitality. Ensure they always have access to clean, fresh water that gets replaced at least once daily. Hydration supports organ function, aids digestion, and helps regulate body temperature. So, keep those water bowls filled!
Incorporating Dog Supplements
Sometimes, our furry companions need a little extra support. That's where dog supplements come in! These specialized additions to their diet can provide essential nutrients, support joint health, boost their immune system, and enhance their overall vitality. Consult with your veterinarian to find the right vitamins for dogs and dog supplements that address your pup's specific needs.
Through balanced nutrition, quality ingredients, and the right dog supplements and vitamins for dogs, you can enhance their vitality and give them a happy and fulfilling life. Remember, each dog is unique, so tailor their routine to their individual needs and consult with your veterinarian for personalized advice. Let's embark on this journey to unlock your dog's full potential together!
Vet-written Blogs for Pet Parents
Subscribe to get FREE Vet Tips, and special offers.