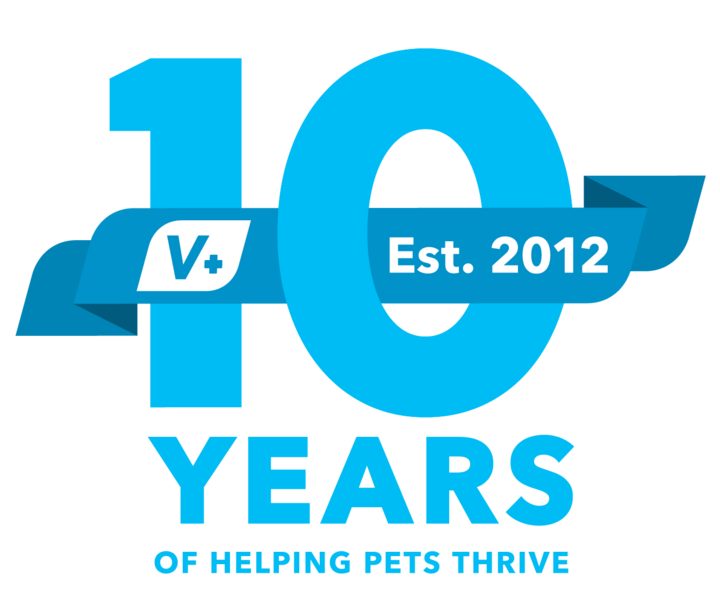 10-YEAR ANNIVERSARY SWEEPSTAKES OFFICIAL RULES
July 11, 2022
SPONSORED BY Vetnique®
NO PURCHASE IS NECESSARY TO ENTER OR WIN. This sweepstakes is solely sponsored by Vetnique Labs LLC ("Vetnique"). This promotion is not associated with, sponsored, endorsed, or administered by YETI, Meta, Google, or any other prize provider and advertiser.
ELIGIBILITY: Must be 18 years or older. Must be a resident of the United States, Washington D.C., or Puerto Rico. Vetnique, affiliates, subsidiaries, partners, and each of their respective officers, directors, employees, and agents ("Sponsor and its Agents") and their immediate families and people living in the same household of each such Sponsor and its Agents are not eligible.
Starting July 11, 2022, at 12:01 am CT and ending on August 7, 2022, at 11:59 pm CT, users who submit the Vetnique 10-year anniversary website form will be entered into this sweepstakes and will receive one (1) entry. No purchase is necessary to enter.
PRIZES: Vetnique will be awarding 10 winners a custom Vetnique branded YETI® Boomer™ 4 Dog Bowl plus a 1-month supply of Activebliss Hip & Joint Supplement, Gulpz Pill-Hiding Probiotic Supplement, and Petbliss Calming Supplement. The 1-month supply of the three Vetnique supplements will each be in the form of 30-day pouches.
ODDS/WINNER SELECTION: Odds of winning a prize depend on the number of entries received; all winners will be selected in a random drawing held on (or about) the Wednesday after the weekly sweepstakes closes.
PRIZE WINNERS & REDEMPTION: Approximate retail value ("ARV") of each prize is $100. These Official Rules state that each winner must return a completed W9 form for tax purposes, if requested. A 1099 tax form will be issued in the name of any party who accepts a prize and/or combination of prizes valued at over $600.
Sponsor reserves the right in Sponsor's sole discretion to substitute a prize of equal or greater value if the advertised prize is unavailable for any reason. Prize delivery dates to winners cannot be confirmed, as some of these prizes may not be available for the Sponsor's purchase at certain points in time. All taxes, fees, surcharges on the prize, and all other expenses not specified herein are the sole responsibility of the party that accepted the prize. No prize substitutions or cash equivalents, except at the sole discretion of the Sponsor.
Prizes must be accepted as awarded and may not be sold or transferred. The sponsor or prize provider may require signed documentation, including a Release of Liability or Image Release, from the winner. Sponsor reserves the right to substitute a prize, in whole or in part, in the event that all or any component of a prize is unavailable or for any other reason in Sponsor's sole discretion. The values stated above are approximate retail values. Any difference between the stated ARV and actual value will not be exchanged between the Sponsor and winner.
PRIZE REDEMPTION PRIZES: Winners will be notified by email or phone and must respond to Sponsor within 5 days of the first notification ("Win Notice"). Sponsor will require a winner to present a valid U.S. government-issued photo ID and additional documents if requested, including a W9, Affidavit/Waiver, or an Image Release, which must be received by the Sponsor within 2 days of the Win Notice or the prize will be forfeited. A winner who is a minor must have their parent or legal guardian present the above-mentioned documents within the required timeframes. A person is deemed to be a minor if they have not reached the age of majority (age 18 in most states, age 19 in Alabama, Delaware, Nebraska, age 21 in Mississippi) in their state of residence.
RELEASE/TERMS: Entrants agree that by accepting a prize, they consent to the use of his/her name, hometown, and likeness for marketing, advertising, or promotional purposes by Sponsor and its Agents, including prize provider, talent, and their subsidiaries, affiliates, and advertising and promotional agencies and the right to use and publish winner's likenesses for advertising and promotional purposes online and in print, or in any other media worldwide in connection with the Sweepstakes in perpetuity, without limitation and without additional compensation except where prohibited by law.
The prize may remain unawarded at the Sponsor's sole discretion if the winner fails to claim the prize in accordance with the Official Rules.
By participating, entrants agree to i) be contacted by the Sponsor, or Sponsor and its Agents, via email, mail, or phone; ii) be contacted by Sponsor's prize providers via email, mail, messenger service, or phone to fulfill the prize; iii) agree to be bound by the Official Rules and the decisions of the Sponsor whose decisions are final; and iv) release the Sponsor and its Agents, the prize provider, and talent (collectively the "Released Parties") from all liability, injuries, loss and/or damage of any kind arising from their participation in the Sweepstakes and the acceptance and use/misuse of any prize. Sweepstakes is subject to all applicable federal, state, and local laws and regulations. Prize recipients are responsible for all federal, state, and local taxes applicable to the acceptance and use of any prize. ALL TAXES ARE THE SOLE RESPONSIBILITY OF THE PARTY WHO ACCEPTED THE PRIZE. All properly claimed prizes will be awarded in accordance with the Official Rules. In the event of a dispute regarding the identity of any winner who entered online, the winner will be determined to be the party who provided the email address. The official timekeeping device is determined by the Sponsor at the Sponsor's sole discretion. Sponsor reserves the right in Sponsor's sole discretion to disqualify any entrant suspected of submitting multiple or fraudulent entries or tampering with the entry process. Sponsor reserves the right in Sponsor's sole discretion to modify prize redemption procedures with or without notice. Under no circumstances, will the Sponsor award more than the stated number of prizes. All causes of action arising out of or connected with this Sweepstakes, or the prize(s) awarded, shall be resolved individually, without resort to any form of class action, and in no event shall the entrant be entitled to receive attorneys' fees. Any dispute, controversy or claim arising out of or relating to participation in the Sweepstakes shall be governed by the laws of the State of Indiana, without regard to choice-of-law rules or principles. Any arbitration or litigation instituted in accordance with these Official Rules shall take place in the Naperville, Illinois area at the Sponsor's sole discretion. The Released Parties are not responsible for lost, interrupted or unavailable network, server or other connections, miscommunications, failed telephone or computer hardware or software or computer virus, other technical failures, unauthorized human intervention, garbled or jumbled transmissions or other errors of any kind, whether human, mechanical or electronic, including without limitation, the incorrect or inaccurate capture of entry information, regardless of cause. Sponsor reserves the right to modify the Sweepstakes in Sponsor's sole discretion if the entry process becomes corrupted or the promotion cannot be administered as originally planned, in such event, legitimate entries received prior to an egregious or suspicious action or administrative problem will be processed as legitimate entries and subsequent entries will be void. Entries and prize claims void if incomplete, defective, altered, forged or obtained outside authorized channels. Persons found tampering with or abusing any aspect of the sweepstakes, or whom the Sponsor reasonably believes to be causing fraud or disruption, will be disqualified. Sponsor reserves the right to disqualify multiple entries in excess of the limit stated, or entries made through robotic, automatic, mechanical, programmed, or similar entry duplication method, and to disqualify any individual using such a method. Gift cards are subject to the terms of the issuer, please read the Cardholder Agreement.
ANY ATTEMPT BY ANY PERSON TO DELIBERATELY DAMAGE OR UNDERMINE THE LEGITIMATE OPERATION OF THE SWEEPSTAKES MAY BE IN VIOLATION OF CRIMINAL AND CIVIL LAWS AND IF SUCH AN ATTEMPT BE MADE, THE SPONSOR RESERVES THE RIGHT IN SPONSOR'S SOLE DISCRETION TO SEEK REMEDIES AND DAMAGES FROM ANY SUCH PERSON TO THE FULLEST EXTENT PERMITTED BY LAW, INCLUDING CRIMINAL PROSECUTION. THIS SWEEPSTAKES IS GOVERNED BY THE LAWS OF THE UNITED STATES.
LIMITATIONS OF LIABILITY: Sponsor and its Agents are not responsible for lost, late, damaged, misdirected, illegible, incomplete, entries or technical malfunctions, delays, or human errors that occur in the processing, transmission, or receipt of entries, or for inaccurate transcription of entry information, or for entries that are stolen, misdirected, garbled, lost or delayed by computer transmissions. If for any reason, the Sweepstakes is not capable of being conducted as originally planned, including but not limited to infection by computer virus, bugs, tampering, unauthorized intervention, fraud, technical failures, or other causes beyond the control of the Sponsor, Sponsor reserves the right at its sole discretion to cancel, terminate, modify or suspend the Sweepstakes and award the prize(s) from among all eligible entries received prior to the date of obstruction. By accepting a prize, winner agrees to release Sponsor and its agents, subsidiaries, and each of their respective officers, employees, and directors, from any and all liability, loss or damage of any kind incurred with respect to the awarding, receipt, possession, and/or misuse of any prize, or to participate in the Sweepstakes or in prize-related activities.
SPONSOR:
Vetnique®
1748 W Jefferson Ave #160, Naperville, IL 60540
www.vetnique.com
Be the first to get updates and news from Gem'Yummy!
10 foods to help support a healthy
immune system
gemyummy@gmail.com
(269) 368 - 8888

Mon-Thur. 9am-5pm PST Fri.
9am-2pmPST

Mon-Thur. 9am-5pm PST
Fri. 9am-2pmPST

Mon-Thur. 9am-5pm PST
Fri. 9am-2pmPST